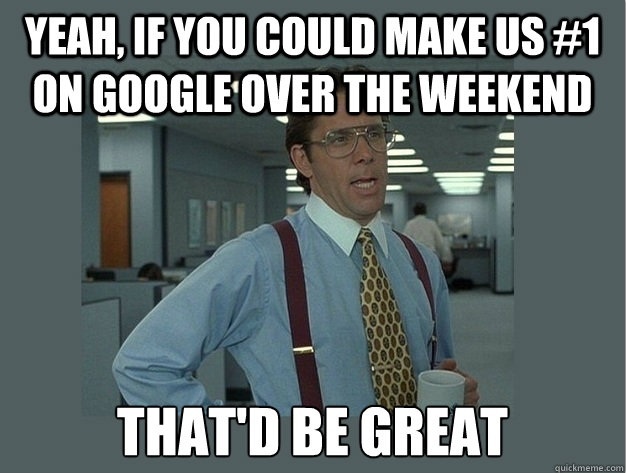 In our last SEO mini-series, we introduced you to some SEO basics. This month, we are discussing steps you can take to improve your SEO! There are dozens of methods that can boost your website's position in the search results, so we'll narrow it down and focus on just a few helpful options.
Keywords – This requires you to think like your customer! Place the most relevant terms someone might use to search for your business throughout your website to help drive traffic your way. It's important to not go crazy adding every single keyword you can think of so your site doesn't get flagged as spam.
Backlinks – These are links on someone else's web page that point back to your website. Getting quality links back to your site is important because it improves your organic ranking, helps search engine bots quickly discover links to your site and crawl it effectively, and boosts your referral traffic. You can acquire backlinks on other sites by getting involved in industry trade groups, building relationships with other companies, writing articles that companies will share, and more.
Increase Your Site Load Speed – The amount of time a page requires to be completely loaded depends on a variety of factors, but one element is clear – nobody likes a slow website! Slow websites are not only penalized by search engines, but they are also not user-friendly. Use Google's PageSpeed Inisghts tool to fix any issues it finds with your site, and also consider speed traps such as widgets, large images, too many ads, your theme, and your host.
Secure with HTTPS – Moving your website from HTTP to HTTPS not only keeps data secure, but it can boost your SEO rankings. That is a win-win situation in our books! This can be an intimidating process, so we highly recommend leaving this to the professionals. You (and your customers) will be glad you made the switch!
Stay tuned for our next issue when we discuss common SEO misconceptions!